3D Builders has worked with local groups on numerous designs for local Habitat for Humanity homes.

ReNew- Reclaimed Building Materials 
Whenever we have a job where there are materials that can be recycled, we encourage our clients to donate them to ReNew. We work with both parties to facilitate material pickups. ReNew, in turn, works on affordable housing all over Dickinson County.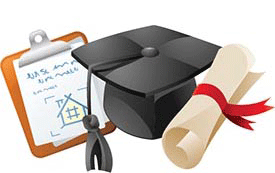 Shelly has been invited to speak to students in Spirit Lake, Lake Park and Lakefield. She has spoken to grades 5 through 12 on topics such as architecture, careers in construction, and career preparedness. Mike and Mark regularly host high school carpentry classes on jobsite visits. Students have an opportunity to see "real life" construction projects and talk about what a job in construction entails. 3D Builders has also hired high school and college summer interns who have goals of becoming architects and carpenters.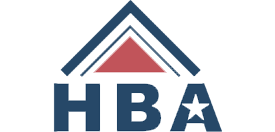 Home Builders Association
As a member of the local HBA, 3D Builders has donated volunteer labor for a variety of community service projects for disabled and elderly citizens. We are involved with the Scholarship Committee, Shelly has been the president since 2008, and for several years we have assisted in organizing the annual Parade of Homes.

Upper Des Moines Opportunity
Supporting local and regional causes, charities, and non-profit organizations is an important mission for all of us. Occasionally 3D Builders will take their staff and/or family to UDMO (Upper Des Moines Opportunity) to deliver a carload of food goods. UDMO strives to deliver a wide range of high-quality services to underprivileged individuals, families, and children, providing a helping hand during times of crisis and aiding families as they get back on their feet.
3D Builders is a proud member of the following professional organizations: